How to promote in 2023: forecasts and trends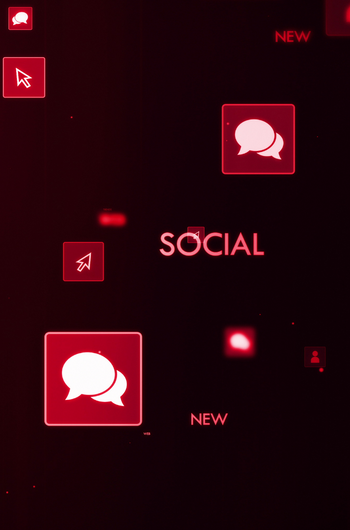 Metaverse, virtual and augmented reality, neural networks - on the one hand, Labeling and Advertising act, on the other hand - prohibited, but still popular social media. Which PR and digital tools will work in the coming year? Which channels should be included in communication strategy?
The 4D team has prepared a short forecast for 2023.

Neural networks

Neural networks continue to build influence and expansion on the market, and will provide additional usability for users. But at the same time they will not kill design, but diversify and complement it.

Metaverse

The trend on the developing metaverse and therefore development products for integrations will continue but probably not at the tempo as Zuckerberg has expected. Already this year we have seen major setbacks of the company and massive reduction of staff caused by the economic crisis.

Social media

The Russian SMM-story will evolve mainly in two platforms: VK and Telegram. The first one will continue to improve the new advertising cabinet and possibilities of working with target, retarget and influence marketing. Telegram will continue to improve work with native and channels. However, both platforms will have to sweat in fight for users, most of whom are in no hurry to leave banned social media. Perhaps bloggers who are losing budgets due to inability to conduct full-fledged advertising in Russia (banned in Russia) will help them.
The market is waiting for news from Yandex and Dzen, appearance of new opportunities and updating of the latter's advertising cabinet. Maybe a new owner of the platform will surprise us.

Marketplaces

Marketing on the marketplace becomes relevant again: brands will increasingly come on the marketplaces and Avito with advertising, and platforms in turn will give advertisers new opportunities.

Bloggers

There will be a re-evaluation of influencer's fee, the bar of number of subscribers will fall. Influencers with a wide audience (thousands and millions) are experiencing hard times: it was not possible to pull the full audience into permitted networks in a proportionate amount. Many choose to stay in a shadow market of advertising from local brands and have lost contracts with large companies. One of the possible earnings scenarios for influencers in Russia is going offline as invited star ( the scenario is seems quite real against amid migration of the popular celebrities), however the audience's interest must be maintained so it might that market of influence-marketing will move to VK, and bloggers are forced to accept more modest earnings and having more modest audience.
Another quest for influencers will be labeling all posts accompanied by an enormous chain of bureaucratic chains. It is expected that many bloggers will start to work with agencies, this may also contribute to the average market price in the influence-segment.

Work with the media

The Labeling and Advertising act actually turned out to be a law on labeling almost all PR content, even press releases and Telegram posts, with "advertising".
Whether the press release will survive as a tool large;y depends on the futuring explanations of the regulator. Yet, the criteria are too lax. We would like to be allowed to inform journalists about launched businesses, the opening of new factories, shops, emergence of new technologies and other such things as social news. Because that's exactly not advertising. The amount of analysis, the research on the industry and expert opinions will increase - as it remains almost the only loophole for the free promotion through a press release.
Anyway, in 2023 there will be fewer press releases, as well as the number of publications based on the results of their distribution. Emphasis will be placed on the commentary program, exclusives for reputable media and integration into industry reviews.
Agencies will have new opportunities to provide registration services documents and obtain marking for a new system of advertising control in Russia (United Register of Internet Advertising).

The marketing and PR market in Russia is turning upside down, and it is important that there is order in this head. The ability to overdo the realities, to look for new opportunities are now our main mission. No matter how turbulent the market may be, we know exactly how bad it is to swim in instability unprepared. During times of upheavals a PR strategy is especially needed, so in January 2023 we are giving a free consultation to our present and future clients, write to us at info@4dgroup.ru and get a personal forecast on the vectors of building a PR strategy for the next year.