PR performance ratings: what will be trending in 2018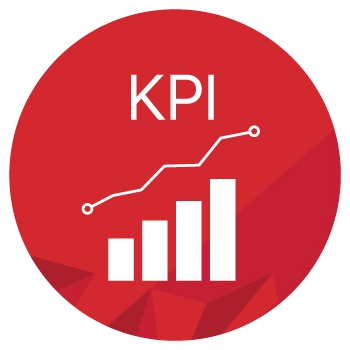 Measuring the effectiveness of the work done remains one of the major problems in the work of PR specialists. Everyone understands that it is necessary to measure it but not everyone understands exactly how and by what criteria. Nevertheless, there are indicators by which you can measure the quality of PR work and moreover they are transformed in different ways from year to year changing along with the entire world of communications. We have analyzed the materials on this topic that have recently appeared in the foreign press and blogs of PR agencies and we suggest that you try to look into the future and find out how things will be in this area in 2018.
1. AVE or not AVE

One of the most important changes in the field of evaluating the effectiveness of communications in the past year was the official rejection of the use of the equivalent of the advertising cost of publications - AVE - Advertising Value Equivalent, an indicator that is actively used in Russian practice.
Many Western PR specialists have long recognized this metric as questionable and does not give an accurate idea of the real success of the campaign. However, it only got into the official "ban" in may 2017, when the corresponding decision was made by AMEC– the International Association for media measurement and communication assessment within the framework of the summit held in Bangkok.
From now on, all AMEC members are obligated not to use AVE in evaluating the effectiveness of their projects. Those clients who decide to request data on this metric in the old way, PR specialists are invited to re-educate them. Instead of the usual reports, they will receive standard training materials explaining why AVE is not just not effective, but also harmful to their business. In addition, PR agencies will not be able to submit cases containing this metric to international competitions and awards.
Despite the fact that the decision of AMEC did not come as a big surprise, and the fact that many agencies have long ago moved away from using this metric, the decision to officially boycott caused a strong reaction among Western PR specialists. On the fact that the ban is fair, almost all authors agree (although venerable experts and allow themselves a little nostalgia for the 1990s, the heyday of AVE, but only in the sentimental way "when the trees were big, and I was just starting my career").
Adherents of the latest trends in blogs brand narrow-minded clients, for whom the metric is still the most understandable and colleagues who like to flatter their self-esteem by compiling tables with the amounts saved for the customer. After all, we all love numbers with a large number of zeros. However, is their number equal to the real indicator of the PR's performance?
2. Divide and evaluate

The forecast which is given by a number of analysts concerns the growth of the popularity of the PESO model (Paid, Earned, Shared, Owned media) when using performance evaluation.
A model that offers separation of communication channels and evaluation of their effectiveness in accordance with the type and specific tasks is no longer a novelty in the world of PR. She was introduced in 2014 by the Creator of the blog Spinsucks.com, one of the most influential PR women in the United States, Jean Dietrich (who, by the way, in the past year in her articles actively "buried" AVE and rejoiced at its ban).
However, according to the latest Global Communications Report study By the center for strategic PR research at the University of North Carolina school of communications (USC Annenberg Center for Public Relations) in the near future it is the PESO that will become increasingly popular. This is explained by the constant increase in the number of communication channels, and the gradual redistribution of their influence (when traditional media gradually begin to lose credibility for the PR man, going into the shadow of social networks and popular blogs).
Let's remind you what channel separation looks like in this model.
Paid – the paid channels. All advertising and PR activities that you have to pay for. Not only paid materials in print and electronic media, but also advertising in social networks, paid blog posts and so on.
Earned-earned channels. Any content mentioning your company that is published for free: from news and blog mentions to press releases and speaker comments.
Shared – everything related to social networks. Content dedicated to your company that is shared by users of social networks regardless of whether they are subscribers to your groups or not.
Owned-own channels. Communication channels that belong to you: websites, blogs, social media groups, and any other content created by the company itself. The easiest channel to evaluate, since you are the only one who manages statistics for it.
Divide, evaluate separately and apply your own approaches and assessment tools to each of the categories, analysts urge.
3. How, what and why. A little bit about tools for evaluating the effectiveness of PR

So, the PESO model gives the PR person an idea on which fronts to evaluate their work. Now a little bit about how and with what this assessment can be carried out.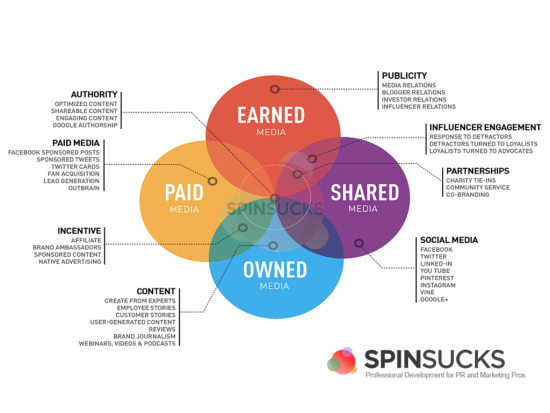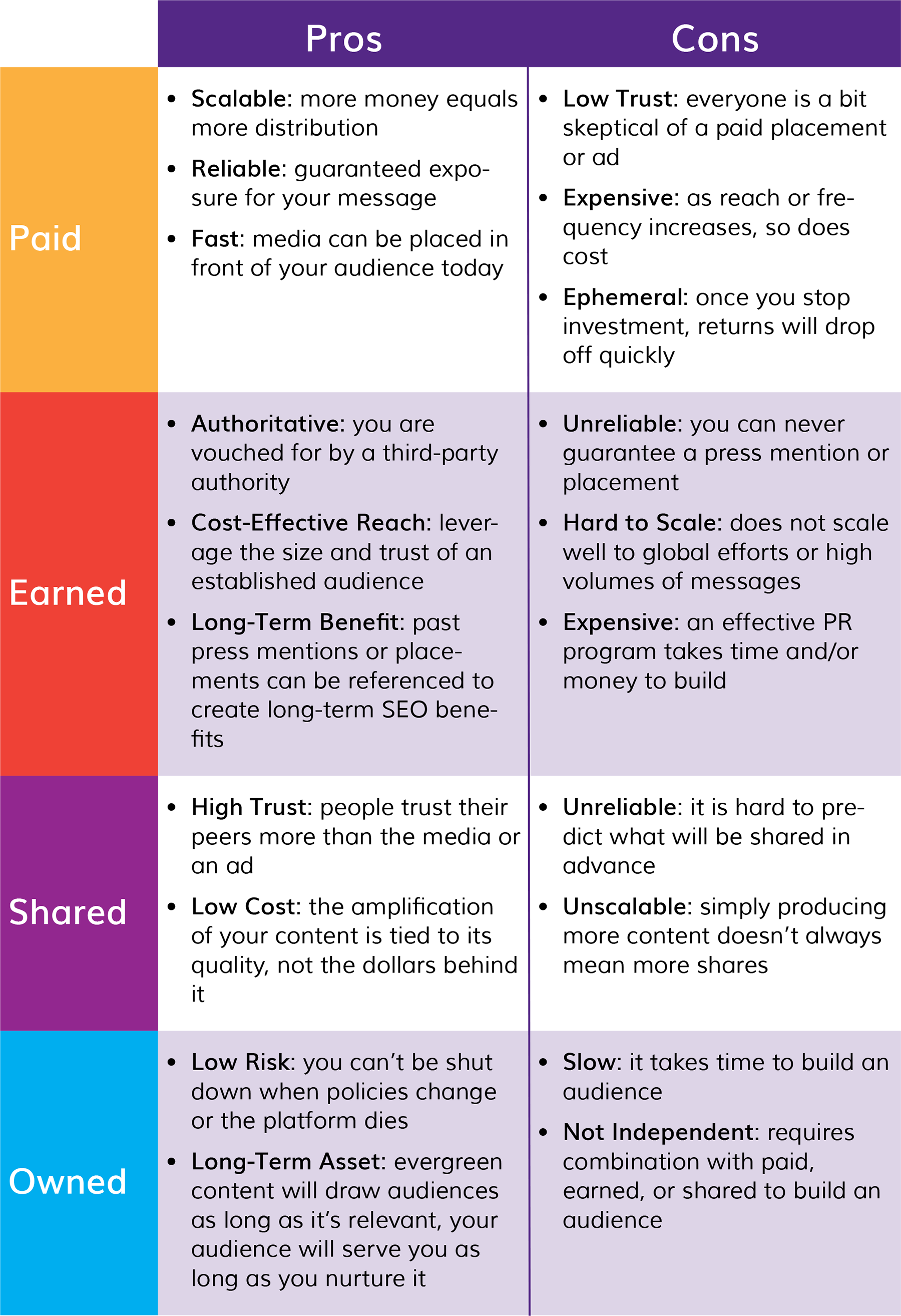 Experts of the international Agency Prosek in their blog giving forecasts for 2018 note that in their work on measuring their effectiveness PR specialists will rely more on tools from the world of advertising and digital marketing.
Web traffic measurement. Suitable for both your own and paid and earned channels. Even if you can't get statistics from the media about the views of your post you can still measure and track how it affected the conversion rate.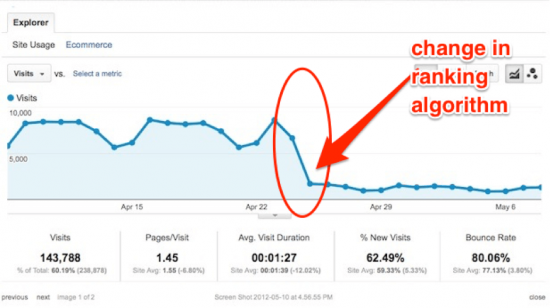 For example, you can use Google Analytics to understand how the number of unique visitors on your site and the number of impressions has changed. This will help you track whether the publication you placed a bet on has attracted new users. And indicators such as the bounce rate, the number of "unnecessary views" and the time spent by the user on the site will give you an understanding of whether it stimulated better traffic.
"If no one came to your site after reading an article about you, your AVE, even if it was $ 60,900 was down the drain," Jeanie Dietrich says ironically.
Measure SOV (Share of voice) - the share of advertising activity/voice share. Shows the percentage of activity of your brand or product in the total flow of advertising messages in the market. The SOV measurement allows you to understand what percentage of the total number of channels can be considered "earned" for you, compare your positions with those of competitors and again understand whether the release of an article or event helped to influence conversion and if so, in what way.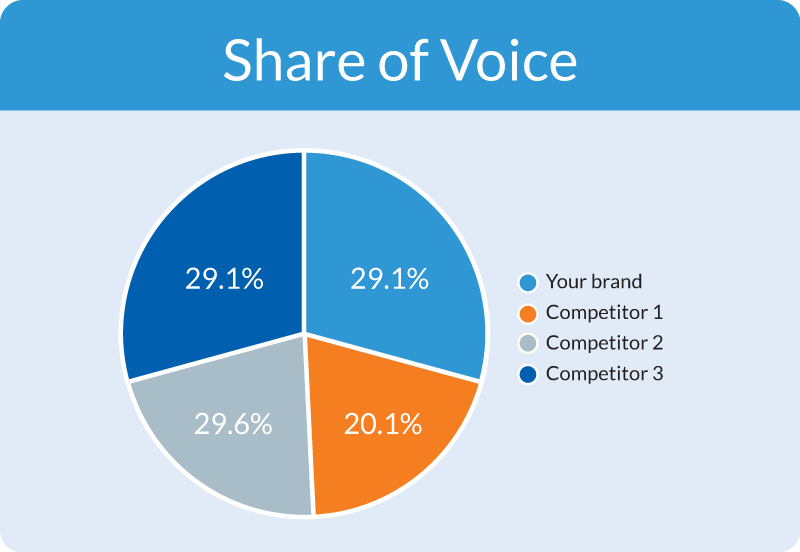 Here, automated media monitoring systems such as Signusl LabsAir PR, BurrellesLuce or their free counterparts-Google Alerts and Talkwalker Alerts-come to the rescue.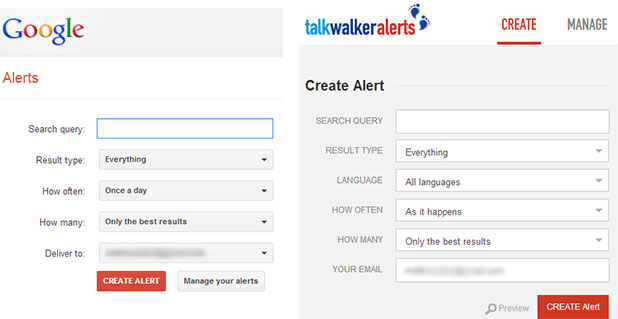 At the same time, some experts note that ideally, the use of these systems is well combined with manual analysis. For what?
First, despite the fact that programs are able to process thousands of mentions in the Internet space, the results they produce can sometimes be somewhat confusing. And with "manual processing" you will be able to identify those publications and sources that are important to your audience is bring them together and then evaluate the share of your voice and the share of your competitor's voice already within this "universe". This will allow you to get a more accurate view of your SOV.
Second, again you can manually track changes in conversions. Ideally, it should change for the better after an event, publication about you or press release. If this did not happen, it may be worth reviewing something in your work.
Measuring social networks. And again about what has long turned the world of PR and marketing and does not stop there – about social networks. You can count impressions, visits, likes and reposts using special tools such as Mention, Buzzsumo, Sprout Social or using the functionality of the sites themselves, which often allows you to conduct the same monitoring. These measurements make it possible to evaluate the effectiveness of a particular communication channel. For example, you can evaluate the effectiveness of a publication or promotion not only by measuring web traffic but also by using social network statistics. An increase in the number of views and subscribers will definitely be an indicator of success.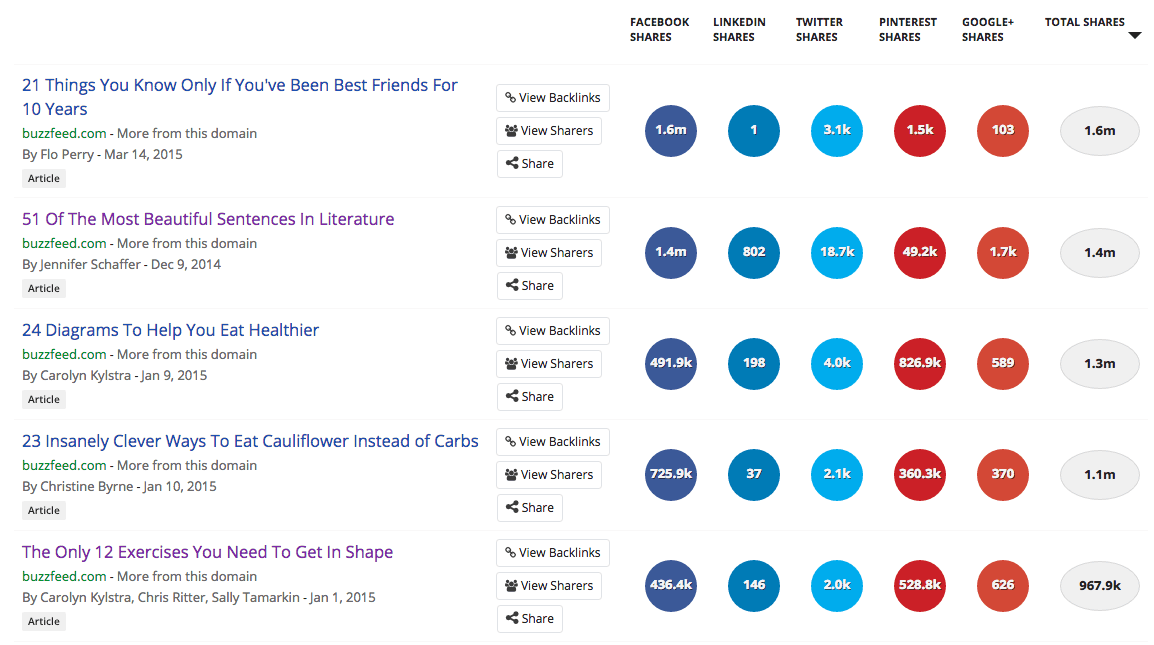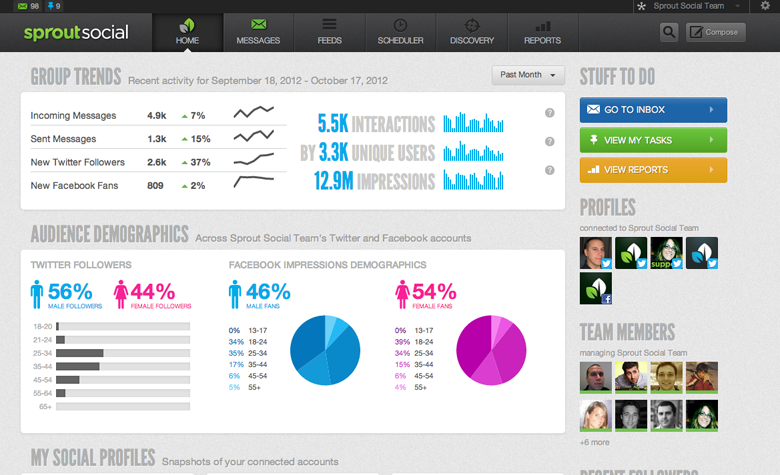 Sproutsocial.com
In a global sense, social media can help you understand how users feel about your brand and how that attitude is changing. Here the same programs for monitoring mentions come to the rescue as well as artificial intelligence the role of which is being talked about more and more every year.
All marketing and PR analysts without exception agree that visual content will play a significant role in 2018. Photos that users post on social networks can tell a lot about their attitude to a brand or a specific product but the analysis of visual content often remains a "white spot".
When you study how your company's image has changed over a period of time, you can analyze mentions of you in social networks but what if there is no text or even a hashtag in these mentions? For example, if a user just posts a photo of sneakers on their page with the caption "Where can I buy these?".
The image search process has been quite tedious until now, but image recognition programs based on artificial intelligence can make it faster, more convenient, and more reliable. Yes, first of all, such a tool will be of interest to the marketer, but it can also serve the PR person quite well.

4. Bigger, deeper, wider. Or instead of a conclusion.

In 2018, experts expect more and more in-depth analysis of their work from PR agencies. Yes, evaluating the effectiveness of PR is still quite confusing but the development of technology in the future will make it more orderly, simple and objective.
Companies will study quantitative indicators in more and more detail, such as the number of published articles, for the voice and its depth, and traffic growth. As well as qualitative indicators, such as user reactions in social networks. The combination of these factors and the right choice of analysis tools will help you optimize the effectiveness of your PR campaign and achieve maxi