To work as a holiday: how to properly organize a corporate party in the office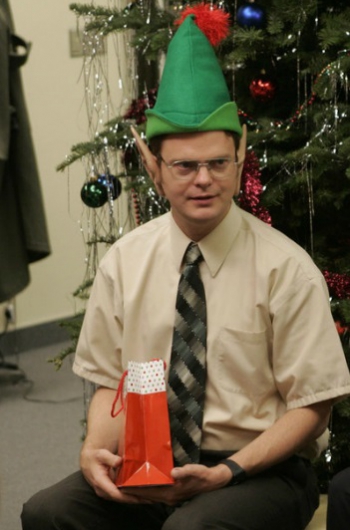 If you are late and did not have time to book a restaurant, or your company is not aimed at a lavish Banquet, do not worry! We know how to save money and at the same time organize a memorable holiday.
How to make everything beautiful

So, let's start with a pleasant one: if you spend money not on a restaurant with rent and a full-fledged Banquet, but to organize a party in the office, you can save up to 30-50% of the holiday budget. Our Agency is confident that if you do everything right, even in the usual work walls, you can have great fun.

First you need to think through a few things:

- decide where the party will take place (your office space should have a dining room, cafe, or spacious hall);
- determine your budget;
- decide who to entrust the issue of organizing a buffet;
- develop a creative party concept, minimal decorations;
- come up with a program, find a DJ and host.

The last three points are, of course, better done with the help of professionals. Agencies always have proven options and friendly discounts. We can offer a cost-effective algorithm for preparing such a holiday with an estimate constructor, from which you can choose the options you need.

Speaking of holiday treats. Off-site catering is often much more profitable than a buffet in a restaurant, because you do not pay for room rent, service, washing dishes, but only for prepared dishes and delivery. For additional time and budget savings, you can prepare disposable dishes, for example, eco-friendly dishes made of bamboo are now in the trend, they are not much more expensive than plastic, but they look more solid. You can come up with a General concept for the design of the site and organically fit the table setting there.

As a rule, at an office party, alcohol is purchased independently, which is also a significant saving compared to restaurant prices. If you want to make serving alcohol part of the entertainment program, you can invite a bartender to an office party – he will prepare cocktails and show a bartender show.


From economical entertainment in the office, you can organize creative workshops, a photo zone with various accessories, a corporate intellectual tournament or "Mafia". Creative employees can prepare several performances or competitions for entertainment - with the right approach to lighting, the office can easily be turned into a stage platform.

To turn the minuses into pluses

On the one hand, the office has a familiar, sometimes even homely atmosphere, which is liberating, and this is an absolute plus. But on the other hand-we visit the office five times a week (or even more often), of course, everyone wants a variety and change of environment.

In order for this minus to become a plus, you need to create a wow effect, that is, turn an ordinary office into something non-standard.
Even among the usual people in the usual office space, everything can be turned upside down. To change the situation, it is enough to put several lighting devices, turn on music, hang or arrange simple decorations.

The brighter the idea, the brighter the result! For example, for one company on February 23, we did a tropical party in the office. All employees dressed in bright summer clothes, some" worked " as waitresses, a man could order a festive Breakfast on a special menu for his workplace – right in the office, we fried eggs, prepared smoothies. In the evening, we invited the bartender and danced on the tables.

And a few more tips:

- Some surprises, scenario elements can be implemented during the working day and continue in the evening. Here the work will really turn into a holiday! For example, during the day, employees become participants in a quest, complete several tasks during the day, and the culminating part occurs in the evening.
- There is a great new year's game "Secret Santa", it will help the management avoid having to spend money on gifts for all employees, they will give them to each other. An anonymous draw is made among employees to determine who is whose Santa. On a holiday, gifts with nameplates are displayed in the office, and the game is continued – because it is incredibly interesting to guess from whom you receive a gift. A similar scheme can be implemented on other calendar holidays, for example, on March 8 and February 23.
- In the summer, you can make an economical party not in the office, but on the road, and it is not necessary to rent a camp site. For example, our Agency has in mind several good glades on the lake shore, where you can go without rent. In this case, the budget is only needed for cleaning, cooking kebabs, employee transfers, and organizing sports events. By the way, you can also save money on employee transfers. For example, to get to the place by train and then on the map, and the road itself to the holiday will become part of the scenario-quest.

Our Agency can connect to the organization of the holiday at any stage: develop or finalize a script, create ideas for gifts, put professional light and sound in a small room, organize the work of the host or rehearse the role of the host with someone from the staff, put several numbers with employees, organize a game in the office or creative workshops. Contact us, we will help you make a great holiday, and at the same time save money!