The battle for attention: how to win with PR?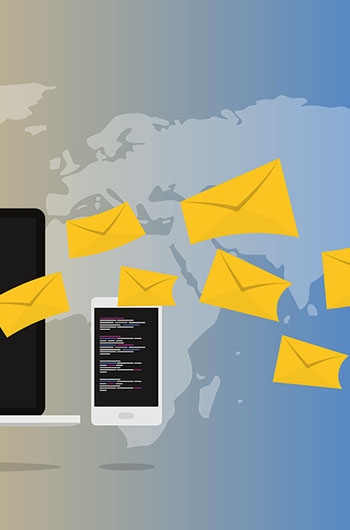 Communication channels allow a business to make itself known effectively. But there is another side to the coin. Not everyone is able to stand out from the competition and not get lost in the oversaturated infofield. The fight against the information noise in the last couple of years has become one of the main tasks of PR-specialist. How to win in this battle and make a material which will interest people?
The 4D Communication Agency team led by CEO Natalia Belkova participated in the IMC (IMPACT, MAGIC, CREATIVITY) PR conference and gathered the best life hacks from industry experts.

Listening to the audience and choosing a speaker

The audience's need for expertise has grown rapidly even against the background of the pandemic. Articles from industry experts, first-hand comments, author's columns have become one of the most popular formats in the media. And they gave brands the opportunity to increase their recognition through native publications.

What should you pay attention to when working with expert articles?

Mikhail Bocharov, editor-in-chief of ESET's own media, believes that the basis of success is understanding the preferences of the audience. For example, for specialists, an article about cybersecurity is a lot of technical nuances and IT terms. But for the "general reader" it is also a huge number of related topics that relate to everyday life. How to protect a child on the Internet? Is it true that smartphones can "eavesdrop"? How not to become victims of bank fraudsters? If your audience is massive, it's worth taking a step towards it and refusing too serious topics.
The second component of success is a bright speaker. A person should understand his subject and be able to tell about it in simple language. And also sincerely love to talk and share experiences. Journalists will line up for comments to such a speaker. In addition, his success will almost certainly inspire other employees, which means that the list of experts will be expanded.

It is important to convince speakers to be natural and not be afraid to seem too "banal" or "simple". Every specialist always has something to share, and when a person gets into his element, the real magic begins. Without forced "expertise" and excessive seriousness. If the speaker is truly sincere and open, readers will definitely feel it — said Mikhail Bocharov, Editor-in-Chief of ESET's own media.
An individual approach is important when working with speakers. It is easier for someone to read audio, and for someone to state the facts in writing. Some texts are written "by themselves", while others find it difficult to build a logic of presentation due to an overabundance of material in their head. If the company has a large list of speakers, it is useful to organize a special newsletter for them with tips on writing articles.
You can organize meetings with journalists in an informal atmosphere and discuss the market and trends in the industry. It is also useful to use different motivational tools. For example, speakers will certainly appreciate it if you include links to their publications in the media in your corporate newsletter. Material motivation is also acceptable. But it is important to be careful here that the pursuit of big money doesn't affect the quality of content.
Thinking outside the box and developing new niches.

Regardless of what a company does, content will never be limited to one narrow niche. Sometimes you have to take a closer look at a company's cross-industry interests in order to expand your reach and number of media.

One of our bright clients is Novakid, an online platform for teaching children English. At first glance, the niche of children's education doesn't give much space for maneuvering in the information field. But in reality the company has all the trump cards for a massive promotion in the media. From wider topics like parenting, learning foreign languages or EdTech market trends to highly specialized. For example, scaling to Southeast Asian markets, managing a distant team, or expertise in messenger marketing. — Natalia Belkova, General Director of 4D Communication Agency.

Filtering content and media platforms

Svetlana Ascheulova, PR director of Softline, believes that the "stardom" rating of any article consists of two main factors:
The first is the quality of the content. In an expert article, it is not allowed to retell the already hackneyed "trivial truths" or to promote the product too openly. The material should be a concentrate of concreteness: fewer general words, more dates, numbers, references to sources, titles of books and studies. Plus a clear thought-out position of the author.

The second is a balanced approach to the choice of media. It is important not just to publish the material, but to measure its effectiveness. And not only in terms of coverage, but also in terms of other parameters. Did the reader come back to the article? Was the material added to bookmarks? Were there third-party reposts? Did you manage to stand out among other publications? Statistics of your own resources, as well as Google Analytics and Yandex.Metrika data will help answer these questions. If these counters are not in the public domain, you can make an agreement with your editors and ask for statistics for your publication.

Doing analytics on each material, you can discover a lot of new things. For example, to find out that the general coverage of the media does not always mean a large number of views and the desired share of attention to the article. Often, a highly specialized publication with modest indicators has more readings than top federal media with thousands of coverage. In addition, in the same media in different months, materials can gain a completely different number of readings.

Detailed analytics will also help dispel other popular myths. For example, about the inefficiency of impersonal cases:
Many PR people treat impersonal cases as something secondary. Writing such materials is the last thing they'll do. However, our research showed that impersonal cases are read no worse than those in which there is a mention of the customer. For the reader, the priority here is the content itself and the degree of expertise, and not the presence of specific names or titles, said Svetlana Ascheulova, PR Director of Softline.
Another similar myth is blind trust in the results of surveys about the reading preferences of the target audience. Respondents usually name large business publications, such as Vedomosti or RBC. But with a deeper analysis, it turns out that in reality, most of them receive news from social media feeds or telegram channels, where they subscribe to niche and industry media. On the contrary, they unsubscribe from business media because of the large amount of irrelevant news.

Combining the effect of different channels

It is worth it to rely on a unified communication strategy and always use 360-degree tools for promotion. The PESO model is very clear and easy to understand. It covers Paid Media (paid publications), Earned (won media, press releases, business connections with journalists), Shared (social media, bloggers and opinion leaders) and Owned (the company's own resources, blog, social networks and corporate publications). Understanding the interaction of these channels and the ability to mix them will make communication as effective as possible.
You can often hear that PR is becoming obsolete, and the era of digitalization is gradually replacing classical communication tools. And, above all, press releases. But the news around the company still does not arise by itself. Therefore, a press release is still the main way to declare yourself. Especially if we are talking about a bright and eye-catching informational occasion, — Natalia Belkova, Head of Communication Agency 4D.
Increase coverage after publication

PR doesn't end with publishing an article. After the material has been published, the second stage of PR work begins, which is as important as the preparation stage. A wide range of tools can be used for this stage. Most of them are free.
For example, you can ask employees to repost articles on personal social networks, and sales managers can offer to send the material to current or potential customers. It is considered that not all "sales" like to engage in such mailing. However, if the article is really useful and interesting, it will also be "in the topic" in sales. Another option is to request a repost to opinion leaders or moderators of thematic communities in social networks. Finally, you can always organize a discussion in the comments under the article on your own. It's not difficult and really helps to raise the rating of the material.
Paid tools include the promotional possibilities of the mass media, such as mailings to subscribers. As well as targeting material on social networks. By the way, it can also be used for articles without a guarantee of views. Usually the cost of such publications in the media is lower, but the customer has to take the promotion of the article on himself. In this case, you can simply repost the link in the company's social networks, and then set up targeting on it for your audience.

In conclusion

Following these tips, of course, you can achieve the desired result. But to do it faster and better, a professional team is important.
It is very difficult to control absolutely all aspects of promotion, keep the necessary information in mind and be able to apply it in practice.
4D Communication Agency will help your business to overcome the information noise and stand out among competitors.