​New Year corporate party in October? Why not!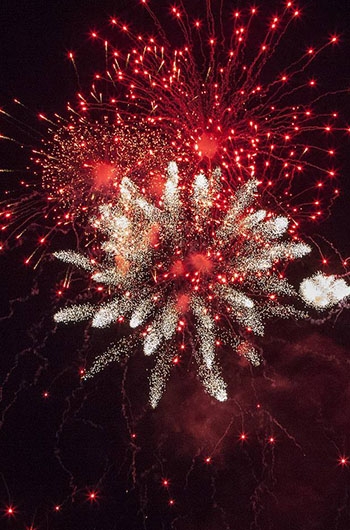 Coronavirus seems to have finally become part of history. Corporate events may be held again without fear of sudden restrictions. But most of all, we're back to long-term planning. As professionals in event management, the 4D team is confident: the sooner you start preparing, the cooler will be the holiday. That is why we recommend our clients to plan New Year corporate events as early as possible. And here is why:

Choosing is everything

You have no idea how much easier and more enjoyable it is to plan any event when you have a choice. You can easily choose a platform, you don't need to «fight» with other companies for «the same» catering service, organize the casting of hosts and book those artists who you like, not those who stayed. There is even an opportunity to choose from famous musicians. The main advantage, however, is the variety of dates.
In September, you can book the last or penultimate weekend of December. However, the price for them will still be higher. So, if you need to save money, it is better to choose weekdays. After all, an extra holiday during the working week is always nice. As for January's corporate events, the main rule is to choose the dates from the middle of the month.
So colleagues will have time to return from the holidays, and the high New Year price will fall.

Late pays twice

The closer to December, the higher the prices for organizing corporate parties. Just believe me, the first price increase will be in October. In early September, the prices of quality venues, restaurants, country clubs, and even popular «stars» still look quite real.
In addition, the organizers themselves are ready for dialogue. It is also important for them to provide themselves with orders in advance, instead of having to close empty dates at the last moment.

No fuss here

December is always a bustle. Annual reports, debt closure, next year's budget planning, budget consolidation and a series of meetings. Often, there are so many cases that there is no strength left to prepare for the corporate event.
Of all the beloved children, the holiday turns into an annoying second cousin nephew, whom you don't really want to waste time on. In the end, instead of the desired celebration, you get something boring or just unclear.

Creative - Time

Reserving time for preparation will make the holiday truly memorable and unique. Make a corporate film, release an exclusive board game, choreograph a dance or even a performance, sew costumes for a thematic party — do everything to make your corporate party as different as possible from the standard sad «gatherings» in the restaurant.
Remember: a beautiful and thoughtful corporate event really strengthens team spirit and allows you to improve your employer image in the eyes of employees. If you are not quite sure of your abilities, you can always ask for help from professionals.
For example, the 4D agency has been preparing and holding corporate events of any scale and format for many years. From official celebrations to informal parties with a consolidated choir from the accounting department and IT department.

No one leaves without gifts

Festive souvenirs for employees and partners are an important part of the New Year event. If you don't take care of it by mid-fall, you risk damaging your own budget or even being left without any presents. Or you will have to take what remains in the warehouses of suppliers. A few months of odds will give more space for maneuvers and creativity. You can create something of your own, understand the latest trends in souvenir products, think about beautiful packaging, and quietly make an order, without caring about delivery time.
If you follow these simple rules, you will protect yourself not only from burning deadlines and pre-New Year panic but also save money.
And in order to always be calm that your holiday will take place exactly as you planned, seek help from a professional event team. Our agency is ready to become the operator of your event and to take on any services (partially or «turnkey») for the organization.
Scroll down and leave a request