When does a company need a professional event manager?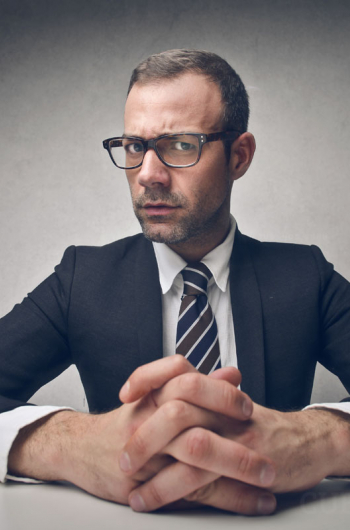 For many years in a row, the event organizer has been ranked in the top 10 most stressful professions in the world. However, even so, some companies prefer to organize events on their own without involving professional event agencies. Sometimes it is profitable but in some cases such an attempt to save money can turn into a terrible failure for the company. So when does a company need a professional event organizer?
When the number of guests exceeds 100 people
In principle, an event of up to 100 people is an average wedding. After losing a couple of million nerve cells, almost any responsible person can organize a few dozen people.
But if you need a corporate event for 2000 employees or you are preparing a large conference for 300 people where the entire light of the industry will be then you can hardly do without professional help. We need to organize everyone not forget anyone make sure that everyone gets food that there is somewhere to put clothes and that no one gets behind the wheel while drunk. A professional event organizer knows that he is responsible for every person who comes to his event regardless of the number of guests. The average person has no idea how this is possible in principle.
When an event is organized on an unfamiliar site
If you need to hold an event in a city or area that you have never been to it is better to trust a professional. Moreover, not necessarily local — in this sense you can go to Tula with your samovar.
A professional event-manager always knows who to ask: where to look for what, and who is recommended as a contractor in this city. He can do this simply because if he has been on the market for more than five years then most likely he has done it more than a dozen times. But this is new for you and there is a risk of running into unscrupulous contractors, so it is better to be safe.
When it was all over
A professional event Manager can bring life even to a company that has already had everything from boat rentals to Thai strippers at its corporate event. It is likely that the imagination of a full-time employee will run out sooner or later and then it is better to contact the event organizer who will come up with a new concept for your holiday and take all the work to coordinate it.
When there are many contractors
The larger and more complex the event the more contractors work on it — catering, decorators, florists, printers, stand — up artists, promoters, animators, security companies-this list can go on indefinitely.
There is hardly an employee in your company who will be equally well versed in the services provided, monitor document flow and payments and simultaneously monitor the quality of each employee's work. But professional event organizers are not the first to do all this. Moreover, they will also save you a lot of time on finding adequate contractors and correcting errors in their work.
When you want to save big
This may seem strange but hiring a professional event planner can ultimately save you an impressive amount of money, especially if it is a large-scale event with large budgets.
First, event organizers who have been working on the market for a long time have their own "agent network" of contractors who work with them at reduced rates. If you contact the same contractors without an intermediary, you risk getting a receipt for services sometimes twice the amount that the same contractor will require from the event Agency. If there are several such contractors involved in organizing the event, then an impressive amount can be accumulated as a result. Secondly, you do not risk money by starting a collaboration with a contractor who may eventually disappear with your money (what to say, this, unfortunately, is also possible). Third, a professional organizer knows the prices for all possible types of services, so he can effectively bargain with those contractors who are needed but they call a very high price.
In short, if you can hire a professional event manager, it's better to do it. Even if you close your eyes to the potential loss of money and reputation, you should always remember that nerve cells do not recover. More precisely, apparently, they are not restored by anyone other than professional event managers.