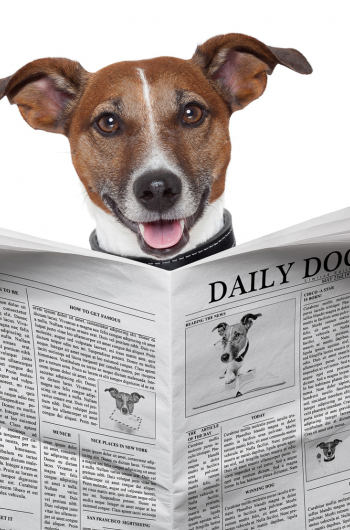 In any professional literature on the subject of PR you can find a common truth that if you are writing a press release you need a good news story. That's just how to calculate this most good news reason in this literature as a rule do not say. Let's start with the fact that it is not necessary that all the signs listed below are simultaneously in the same news item. Sometimes one is enough. Then you need to make sure that it is 100% true.
Social significance
When it comes to companies like a "people's commons", social significance in their news is something that goes without saying. In other words, if your company carries out preventive work and half of the city does not have hot water because of this, this is socially significant news and you are even obliged to inform the public about it. But what should those who do not produce such socially significant goods do? In this case, your news should be interesting (that is, it should entertain or inform something new) to the broad (or not very broad) masses. Have you released the first fruit juice for diabetics in Russia? Okay, this is interesting for diabetics and their relatives, in addition, this is a new market, an innovative development, and in general now only talk about proper nutrition. Did your product company win the best website award? Are you sure that the general public is interested in knowing about this?
A breakthrough in your field
It is very important to make adjustments to what market you are working in. Because if you have invented a radically new way of constructing drill columns, it will be interesting only to the professional press, and perhaps to business publications. But if you are a mobile operator and the first in Russia to launch a new data transfer service, this achievement will be interesting to many, if not all.
Scale
American companies love to talk about how they are changing the world. At the same time, they can engage in high technology and provide cleaning services. But the message about changing the world somehow sounds in their rhetoric. For some reason, this approach often seems manipulative to Russian companies. Meanwhile, whatever we do, it does change the world to some extent, improves it and makes it more convenient for thousands and millions of people. Don't be afraid to say in your releases that your local product solves a global problem — people like to be part of large-scale changes. If this is true, then do not be modest.
Emotion
A good news story evokes emotion. Fear, sympathy, love, emotion — in short, almost any strong experience. News that people remain indifferent to is useless both for you and for the media that support you the news will be posted. Therefore, most likely, no one will post news without emotions.
Big name
Not every company have a "big name". Sometimes this is due to insufficient promotion and sometimes because the company operates in a narrow market and wide popularity it doesn't need. However, the news item must contain something (or someone) that will be familiar to the journalist or people. For example, in your company, a well-known Russian businessman bought your share, you started using world-famous technology or you asked a pop star to represent your new anti-ice coating. All these news items contain a recognizable brand-a person or another company, so if your company itself is unknown, you can use these methods to attract the attention of the audience you need.
Trend
All of us read the news and see that some messages get into the press more persistently than others. The meme about "there is no money but you stay there" was picked up by the media and individual companies — for example, AlfaBank. In professional PR using a popular news trend to promote a company is called newsjacking. This technique allows you to embed the company in the news agenda and attract a new audience to the brand. If you release a product or promotion that is timed to coincide with a recent news event, it will attract the attention of the media and the public, and perhaps even increase sales. For example, a recent campaign of a multimedia exhibition of Van Gogh's works which with a reference to a famous music video, allowed free admission of girls "on louboutins" and young people named Sergey, eventually turned into attracting press attention to the exhibition and increasing the attendance of the event.
And don't forget that your news should always be relevant to the publication to which you offer it. In other words, you probably shouldn't send your new press release about creating an innovative concrete mixer to Cosmopolitan magazine.