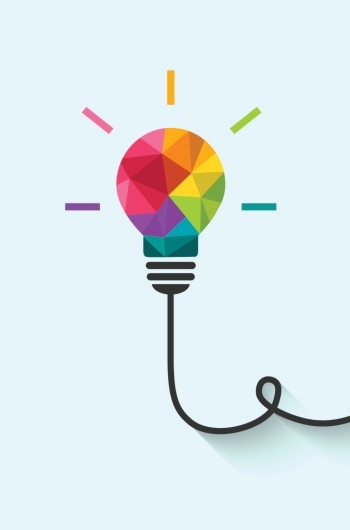 How do I keep my regular customers interested? How to "jump" above your head with new projects? What will be the trend in 2018?
On the eve of the event-filled season in the new year, the specialists of the Event Department of the Agency 4D told about the 5 main trends of the event industry that are waiting for us in 2018. Check it out?

I. Team events are gaining momentum

Companies reduce the cost of organizing events, and, as a result, the fashion returns to corporate events with a consolidated budget, when several companies organize a party "vzladchinu".

First, this is a great chance to strengthen mutual understanding between friendly partner companies. And secondly, significant budget savings. For such a combined corporate event, you can gather up to 5 companies with teams of 50-100 people. The benefits are obvious: one General entertainment program instead of five, discounts on room rentals and menus thanks to a larger number of guests. However, it is worth remembering that General corporate events are not recommended to be held among direct competitors - there is a risk of leakage of employees or trade secrets.

An entertainment and business option of a partner event is to organize a party for clients by several companies interested in the same target audience. There may be such an option of "Assembly": a car company, a company selling auto parts and auto chemicals, as well as helping to arrange car insurance can gather a luxury audience of motorists, and a concrete manufacturer and engineering company can organize an event for potential clients-developers. During the event, partners can connect customer bases, gather a high-quality target audience and convey information to them across the entire range of services. You can start with the business part - a conference, round table, presentation, and networking can be organized as part of a buffet or Banquet and entertainment program.
The 4D Agency can help organize team events of both formats. We can be contacted by companies that are potentially interested in conducting partner events, as well as ready-made groups of companies that combine several partners.

II. The future of technology

It's hard to surprise people now. If a couple of years ago, the advertising robot was the "nail" of any event, now it does not cause such enthusiasm. You need to constantly monitor new products to keep up with the times. But there are also advantages to using technologies that are already firmly established in the event market-what is already in fashion usually falls in price. For example, the still popular photo entertainment bullet time. Until recently, its organization cost from 100,000 rubles, and now some companies that have their own expensive equipment to provide this service, offer it from 35,000 rubles. For leading players, it is important to focus on the market, to replenish the partner base in order to offer customers the brightest ideas at affordable prices.

III. Social networks dictate trends

For any event, high-quality content is very important, both business and entertainment, technological and...situational. Social networks continue to dictate trends, because bright marketing content based on interesting infopods is distributed literally instantly. Remember how many times you had used the image of Iduna in the past year, both online and offline space. It is important to track these trends and integrate them into the event.

IV. Creativity remains in fashion

Despite the importance of integrating technological innovations into events, not all companies are ready to use them, because it is not cheap. This is why high-quality creative and "big idea" events will never lose their relevance. A bright idea, a well-thought-out concept and attention to detail are the key to the success of any event.

V. employee Engagement

People have stopped being viewers, they want to participate in the formation of holiday content. A very popular service now is the production of creative programs with the participation of employees. Under the direction of the director's group, choreographers, and vocal teachers, we organize the production of individual variety numbers or full-scale concerts and musicals.
Another form of engagement for more corporate events is the creation of corporate feature films. This is a unique, memorable project in which the main actors are employees, partners or clients.

Specialists of the 4D Agency are ready to provide an exciting shooting process, professionally organized by our directors, writers, cameramen, editors, costumers and make-up artists, which can be timed to a holiday or anniversary date or take place in the format of team building.