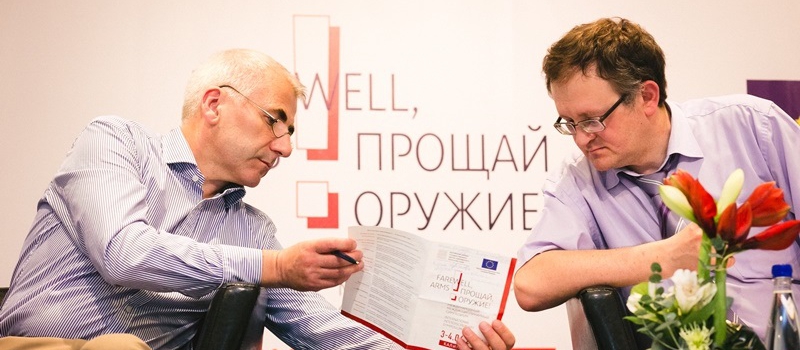 Objective:
Organization of the international symposium
About project:
International Interdisciplinary Symposium "Farewell, Arms!" took place on 3-4th June Kaliningrad. 4D team worked on the event from the concept to realization.
The project is named after the novel of Ernest Heminway. During the event lectors and participants discussed ideas and strategies that will help to form joint future, search for the language of peace and reconsider the role of culture in this process. The event was organized with the support of EU Delegation to Russia and was opened by the Ambassador of European Union Vygaudas Ušackas.
Among the participators ware leading russian and european historians, writers, philosophers, sociologists, art theorists, artists from Russia, Germany, Denmark, Israel,, Spain, Lithuania, Latvia, Croatia.