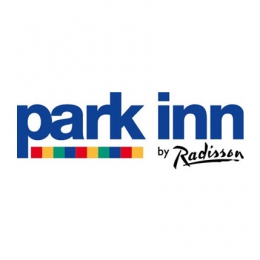 Park Inn Hotel by Radisson
Park Inn by Radisson® is a fresh and energetic mid-market hotel brand offering friendly and welcoming hospitality at a competitive price. We focus on what really matters: comfortable beds, spotlessly clean rooms, service with a smile and a hassle-free experience. Our more than 140 hotels across Europe, the Middle East and Africa (EMEA), and North America boast key amenities, colourful and contemporary interiors and innovative restaurants, so guests can enjoy the best experience in town – every time.
Service Philosophy
Park Inn service philosophies are the cornerstones of our commitment to build one-to-one relationships with our guests. They will ensure that your stay with us is a fabulous one, every time at every Park Inn by Radisson hotel.
Adding Color To Life℠
Experience our warm and friendly Adding Color To Life guest service, designed to make your stay fun, comfortable and uncomplicated. Celebrated by all Park Inn hotels in the Americas, Adding Color to Life is a key part of the signature Park Inn guest experience. This spirit of service is reflected in the positive attitude and professional, attentive approach our staff display every day to make a genuine, memorable difference with each guest.
Yes I Can!SM
Experience the warmth of the unique Park Inn 'Yes I Can!' service philosophy, setting us apart from the competition. Adopted across all Park Inn hotels in Europe, Africa and the Middle East, our 'Yes I Can!' spirit of service lies at the heart of our interactions with guests giving them our undivided attention and it is reflected in the positive attitude and professional approach our staff displays each and every day delivering a memorable guest experience.
At Park Inn, Yes I Can! is our company's mission and a way of life which guides us to meet any challenge and identify every opportunity. Whether our guests are in London or St. Petersburg, Muscat or Paris, they are assured consistently excellent service.