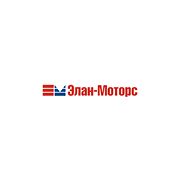 Elan Motors
Company Elan Motors
The company "Elan Motors" - the official dealer of Chery , Lifan , Geely , Uz-Daewoo , Great Wall .
The company, founded in 1998, has 15 years in the automotive market. Thanks to the expertise Elan Motors is the leader in sales and service of cars Matiz, Nexia, Great Wall Hover.
We have convenient and comfortable to buy a car in our showrooms you can: calculate your loan, get insurance, put a / m on the account, purchase the necessary accessories, and just have a cup of coffee.
In our service provides warranty and post-warranty service, monthly trust us your car more than 1,500 customers. For our regular customers have various discounts and promotions, we also offer a discount for those who first approached us. On all work and parts we offer a guarantee.
Our goal is to provide customers with the highest standards of service, offer the most favorable terms of purchase of the car, maintenance or acquisition of spare parts.
The company pays great attention to the selection and training of personnel. All employees are regularly held courses and training in their areas of expertise, as evidenced by diplomas and certificates.
We respect our customers and value our reputation, we are always ready to listen to any of your comments and suggestions, take them into account in their work. For this purpose, our company established customer service that constantly monitors the satisfaction of our clients, after each treatment in the salon. Also, you can always refer to any employee for advice or to request a site to get full information on the ongoing works, services and their cost - we open, customer-oriented company.
We maintain close ties with car clubs and forums, offer their members discounts and promotions, conduct your own group Vkontakte where our friends offer deals. Our regular customers are well-known in St. Petersburg Company: Eurasia, Mia Sushi, Bors, Titan, LAT, RTR, VEB, Carcade, Alpha Leasing.
We are constantly evolving, looking for new opportunities to help our customers to be one step closer to you.
Always glad to see you in our showrooms!