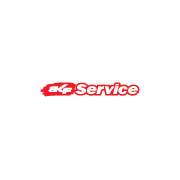 BKF service CarWash
BKF CarWash have specialized in vehicles cleaning systems since 1990, putting a particular emphasis on self-serve washing - the varnish protection technology. Many years of experience enabled the company to create the most advanced self-serve washing appliances which meet the requirements of the world automotive market. Our car washes have the highest quality, reliability and low breakdown rates.
A few years' work on the implementation of the technology has gained recognition both of the rapidly increasing group of CarWash users as well as specialists, which has been expressed in the following awards: Product of the Year 2004 and Product of the Year 2006, awarded during the prestigious "Stacja Paliw" fairs.

We offer you a full service package through:
consulting on the selection of car washes and additional appliances,
calculation, analysis of profitability and financing,
assistance in choosing the location,
creation of a design of a car wash or a washing complex on the selected location,
delivery of all the data necessary to obtain the building conditions specifications,
full documentation, designs and statements necessary to obtain the building permit,
implementation of the investment project - installation of the car wash,
permanent, complex maintenance,
warranty and after-warranty service,
development and expansion.
We are looking forward to cooperating with you!