8 advices from business conference organizers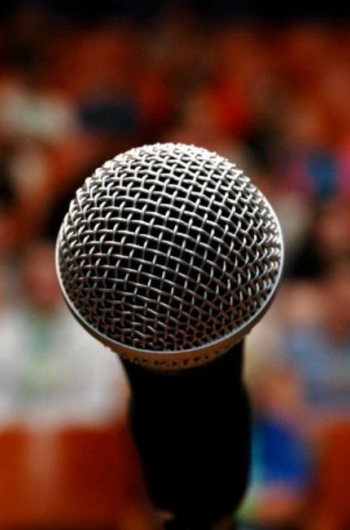 8 advices from business conference organizers

Many companies in their activities face the need to organize business events of various levels. This can be a closed round table, an industry conference, or even a major international Symposium. The need is dictated by various reasons: from marketing tasks to promote the product in a highly specialized market to the desire to unite industry professionals for the sake of achieving shared goals. According to TimePad, the market leader in online event management and registration services, more than 130,000 events were organized using Their platform in 2016, and the number of new organizers was 31,000. We offer you a few tips from professional organizers with many years of experience on how to make your event desirable and visited by the targetaudience.
Identify the audience's need for your event

You have thoroughly analyzed your internal business objectives and come to the conclusion that the best solution is to hold an industry event. However, since any such event involves not only you, no matter how pressing the topic may seem, you first need to make sure that it is interesting to those you want see. You need to understand how fresh the idea is, whether people are close to the problem that you want to discuss and sort out "by molecules". And the main thing is how deeply you have already considered the topic at past industry events or individual sessions, and what you have to say new: the latest trends, statistics, deep analytics, case analysis and much more. In other words, first make sure that there is a demand and a relevant offer. You can start with a survey in social networks or via email (using specialized services such as SurveyMonkey). This way, you will get information about topics of interest to your colleagues, be able to adjust the agenda and get feedback from colleagues before the conference itself. The best event is one that people want to be at, not have to.
Details are all or almost all
Remember, no matter what event you start, a certain percentage of the audience will be people who attend industry events more often than their own place of work. Therefore, both the content itself and the organization at all its levels are important. Professionals notice absolutely everything and have the opportunity to compare different events level's. Therefore, it is important to take care of every detail in advance: from registering participants with a clear staff briefing, a full list of accreditation and high-quality printing to checking each of the halls involved for equipment, following the timing, etc. Any ill-considered detail can spoil the impression of the entire event as a whole. From this point, the following logically follows.
Entrust your organization to professionals
If you do not have a marketing department with a dedicated team of event organizers with extensive experience in organizing events, then you should put logistics in the hands of professionals. Working with content and speakers, creating a program, negotiating with the site, organizing catering, technical equipment, import and export of equipment, installation work, development and production of necessary printing, audio and video materials, inviting and registering participants, managing the flow of listeners and much more – all these are well-established processes that must be managed by professionals.
The task of the organizers is to plan and divide the areas of responsibility and give a high-quality result to the customer at the exit.
Feel free to take money
Our reality is that the market is saturated with information. We live in the midst of incessant information noise, every second there are several new articles on our industry that we may never read and several events are planned that we are not destined to attend. Industry events can be either paid or free. The "entrance fee" is dictated by several reasons. First, any event is the cost of the site, equipment, food, printing, expenses for speakers, and so on. If the funds allocated by sponsors are not enough, additional resources are needed – hence the cost of the entrance ticket. Secondly, the speakers at your event can be "stars", media people, professionals in their field. The value of listening to them and asking their questions comes at a price. In addition, setting a certain "entrance fee" can become a natural filter for those who are not experts but came "for a tick" or in order to limit the audience by number. Of course, we do not suggest going to extremes and setting the cost of entry equal to the monthly budget of a potential participant. Alternatively, you can develop flexible system of discounts and access levels for guests. It will also be a great opportunity to invite important partners, existing and potential customers to the event for free.
If your sponsorship opportunities are sufficient or if the event is very small and you are ready to take the cost on yourself, then feel free to set up a free entrance. But keep in mind that each site has restrictions, so we recommend opening registration for a limited number of participants in advance, for example, on the same TimePad.
Follow the appetites of sponsors

Of course, sponsors are very important in our business, they make it possible to make the event more high-quality and full. But the overall impression of the participants from the conference is still more important. Develop clearly defined sponsorship packages in advance so that partners understand the gradation of their opportunities at the event and you can easily control them during the event. The traditional item in the list of opportunities for a sponsor is the logo on the website and on the General press release of the event. They should be like an axiom but they are completely useless for the partner and will not work in the way that we would like: logos on the site turn into a canvas which is also called a "cemetery of logos", and press oxen have a completely nominal value. Therefore, it is important that partners are interested in promoting their services and come up with interesting formats for interacting with the audience. The ideal option is to involve guests, for example, design your own zone, where you can offer to test services, present a company using non-trivial solutions and technologies. Another trend is the infotainment: a view of its content, information about the company in the form of entertainment.
We must also remember that sponsors are not always about money. Partnerships can be based on barter, when you offer information support and unobtrusive promotion for guests and the partner compensates for this with the necessary services for the event: printing, catering, technical support, gifts for speakers and much more.
Breaks can be more important than reports
Of course, you will have strong content. And often during separate panel sessions or conferences
a discussion is born that goes beyond the timings you set. Therefore, it is very important to think in advance of special places for networking, where industry experts can go to discuss current issues questions.
Lead the speakers to the podium by the hand
Take it as a given: all people are different and speakers are both responsible and not so much. On the day of the event, it is important to contact each expert in advance and remind them of the time and place of the meeting. It is advisable to meet in advance and discuss the agenda again and if there are several speakers (for example, in a panel session), then gather use them together with the moderator to get acquainted, determine the order and remind them about the timing. If possible, just select a separate person in the team who is responsible for communicating with the invited "stars".
Take care of feedback
An important stage of any event is feedback. It will show the strengths and weaknesses of the event which you can take into account next time. Choose a convenient format for you: a form of communication old-fashioned on paper right in the hall or convenient tools of the digital age: there are special software, applications and portable devices. If you decide to evaluate the quality of the conference and collect feedback after the event, you should do it within 1-3 days after the event using the same Survey Monkey while the participants are still ready and the impressions are fresh.
Do not forget about other post-activities of any event: thanks, reports, performance assessment but this as they say is already the subject of another article ;)