Influence marketing for your business: life hacks, insights and pitfalls when working with bloggers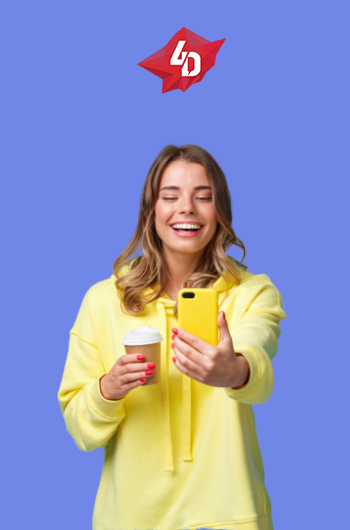 Influence marketing has a huge impact on the target audience these days. Even now, when the blogosphere has formed major brands continue to study the specifics of using influencers and they in turn want to monetize their popularity.
But what is influence marketing and why is it so important for brands? What should I pay attention to when working with bloggers? And how did it happen that they became one of the most important tools for brand promotion? Specialists of the Communication Agency 4D tell you how it works.
As we already know, influence marketing is a way to promote products or services through the so-called influencers. Today they are divided into several types: nanoinfluencers (about 2 thousand subscribers), microinfluencers (from 2 thousand to 50 thousand subscribers) and public opinion leaders (LOM's) who have from several hundred thousand to a million subscribers. Microplanner in this case are the "Golden mean" because the involvement of their audience may be higher than LOMs. Moreover, the audience of opinion leaders although huge is too "blurred" and often includes people from completely different segments compared to microinfluencers. And in most cases, media personalities with such an audience are usually approached in order to increase brand awareness.
All this suggests that influencers can have a powerful impact on the audience representing the value of a particular product or service which in turn pushes us to buy.
How to choose an influencer correctly?
Almost all companies understand how effective competent interaction with influencers can be but brands still make mistakes when working with them.
The most common misconception when working with influencers: the number of subscribers decides everything. Many people believe that by paying a blogger with a large number of subscribers and then placing ads with them they will lead their companies to instant sales. Believe it or not these are mostly empty numbers and myths. Sales have a long-term effect. However, if this is a special promotion in which a blogger participates then sales may increase instantly but the effect will be short-term. For long-term growth we recommend using a long-term collaboration with a bloggers perhaps even attracting a blogger-ambassador.
When choosing infuencer it is important to pay attention to the coverage and the percentage of involvement of the audience. The correct ratio of views and coverage is usually considered 10-20% for stories and 30% for posts. What does it mean? Everything is simple, we explain. For example, if the influencer has 100 thousand subscribers and 300 thousand views of the post, then the subscribers of such a blogger are most likely just "dead souls" who were screwed. Accordingly, you should not start working with it. Specialists of the Communication agency 4D approach with great care when choosing a particular blogger. We always request the following information:
Coverage
Yes, this is still important but we recommend that you request statistics in real time. Video format is best since many fake information by showing old or non-existent figures.
ER for bloggers
Engagement Rate or ER. It is an engagement coefficient calculated as a percentage and serves as an indicator of the activity of the Instagram profile audience. As a rule, it takes into account likes, comments, reposts, the number of saved posts and reposts.
ER is calculated as the ratio of the average number of all interactions on posts to the number of subscribers over a certain period of time:
ER = (Total Actions Taken/Total Coverage)*100
Let's look at an example to make it clearer. The blogger to whom you want to send an offer of cooperation has 1 million subscribers and the last post received 120,000 likes and 1,500 comments. It turns out that ER = (120 000 + 1 500) / 1 000 000 * 100% = 1%.
The following indicators are considered to be the optimal ER:
- from 5-10 thousand subscribers – 10-20%;
- more than 10 thousand subscribers-up to 5%;
- more than 100 thousand subscribers – 3%;
- for millionaires-up to 1%.
Thus, we have the correct ER coefficient. So, you can trust such an influencer.
Location
It is better to request location statistics by country and city. Agree, it will be strange to place ads if your company operates in Moscow and the blogger's audience is in Kazakhstan. The benefits of such cooperation will be zero.
The age of the audience
This is also worth paying attention to because the audience indicators may be different. And if the average age of your company's audience is 25-45 years, then it is unlikely that you will need an influencer with an audience of 15-20 years. Why? It is unlikely that this audience will want to purchase a product or service that is intended for an older generation.
Quality of content
The quality of content is quite difficult to evaluate with any numerical metrics but before you start working you need to check it carefully and track how the influencer maintains its profile. In this case, we are interested in how the content is consumed, how active the audience is really involved in the topic of the post and whether it matches the profile statistics. Agree that you would like to work with a blogger who has a high involvement in the topic of the post and not just an Emoji of hearts and flowers in the comments. A striking example is women's blogs where the main audience is just men. No matter how stereotypical it sounds they are probably just flipping through the photos rather than being included in the message of the post. In other words, the effectiveness of collaboration with such a blogger will be lower, despite the wide audience. Most often this is found in the accounts of the celebrities. As an example, this accounts Nastasya Samburski and Lubov Aksenova.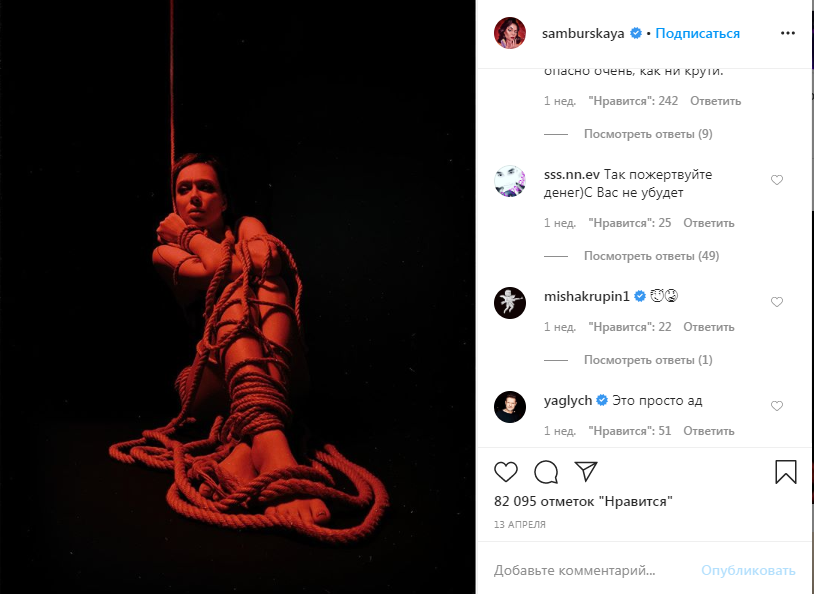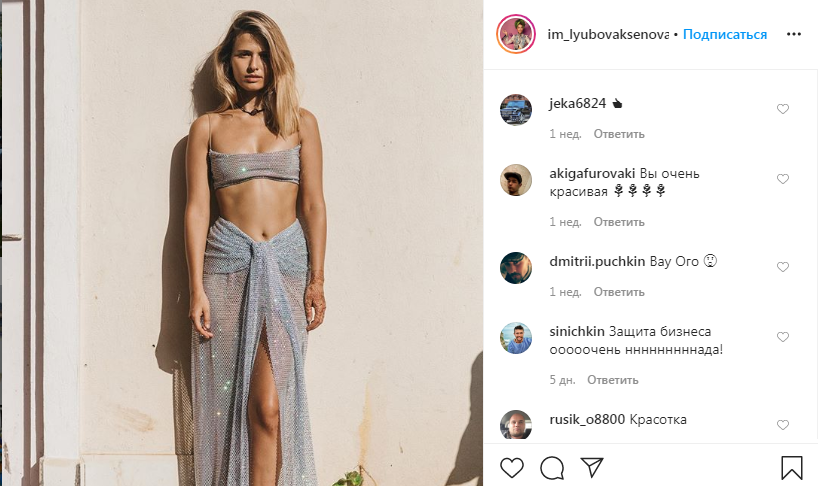 Barriers when working with bloggers
1. The blogger may not respond to emails
Having figured out which influencers you need, as well as the number of subscribers, audience and quality of content it's time to send bloggers a suggestion. The job is done, and now you expect to get a lot of responses in a few days, but ... only 1-2 influencers responded.
This does not mean that you misrepresented the offer of cooperation. Often, influencers may not respond to emails due to the fact that their direct/mail is inundated with offers, do not check their mail, or the mailbox has not been used for a long time, the offer is not interested, the blogger is away or other personal circumstances have occurred.
Do not hesitate to remind yourself, if you do not do this the influencer may not contact you for months. No doubts, you can work with bloggers who respond better but what should you do if the blogger is at the top of your list?
Write again. In 90% of communications with opinion leaders, your message is lost among others. You can also use alternative communication channels. Sometimes bloggers respond better on VK, Facebook, or other social networks because the message flow is much smaller there.
Based on our experience with influencers, we can say that some respond only from the fifth and sometimes from the fifteenth time, so be persistent but not annoying.
2. Payment has been made but the influencer has disappeared
This happens but not often. For example, an interested influencer responds to your offer quickly, everything agreed, the prepayment is made and then there is a mysterious disappearance of the blogger.
If you come across such an influencer, do not worry. The transferred amount can be returned using "money protection". For example, you can do this in PayPal or Yandex.Moneys.
However, we recommend that you insure yourself in case of force majeure and pay in instalments, I.e. 50% of the amount immediately and 50% after the work has been completed. Feel free to discuss and record on paper the conditions are, unfortunately, still come across performers who go missing or unscrupulous execute pre-agreed conditions of cooperation.
3. The Influencer didn't do what you wanted
You don't need to tell the influencer what to write. He understands his audience and how best to present the material to them. If you put pressure on a blogger to publish the text in your editorial office, you can lose twice as much: the audience will perceive the post poorly, see the falsity, and, as a result, this may affect the attitude to your brand. Also, we want to note that the influencers have their own "hangouts" in which they share news with each other. If your communication goes down the wrong way, then the blogger can tell "their" that it is not worth working with you and this can threaten you with a kind of isolation from the blogosphere.
However, it happens that the blogger himself can be "creative" and go on a" free flight" with your offer, ignoring absolutely everything that you told him. As a result, the message you wanted to convey to the audience will be distorted.
To prevent this type of situation, we recommend writing a detailed and clear technical specification (TOR). To do this, formulate clear goals, objectives, the essence of the promotion or message from the brand, as well as the KPI (how you will track the effectiveness of the post) indicate the advantages of the product that you would like to highlight, its facts and accompanying figures. Even if the influencer is a professional, they are still not familiar with the product as you are, and it is not a fact that they will want to spend time studying it in depth.
Again, don't dictate what to write to a blogger. Offer to write him your own version of the text and as a result, work out a compromise that will suit both of you. You need to take into account all the features of cooperation at the start. This will ensure fruitful work and lead to a "win-win" result because it is important to integrate and adapt your brand to the audience and style of the blogger and not try to impose your own formats and values.
4. The Influencer doesn't want to show you statistics
We have already mentioned that it is important to know the blogger's statistics: post views and stories, the audience and its geography but many flatly refuse to disclose this data for completely different reasons.
What should I do in this situation? Study the statistics yourself. Don't be afraid, you don't have to sit and read every post. Thanks God, we live in an age of technology that allows you to analyze data for you. Here are some services that will help you do this:
https://picalytics.ru/ is a popular service with deep analytics for Instagram accounts. You can use it to analyze one or more business profiles and get detailed and accurate data about user activity.
https://minter.io/ is another powerful tool for tracking statistics which is convenient to analyze multiple accounts at once. The service allows you to find out the dynamics of subscriber growth, the distribution of followers by country, city and gender, the reach of subscribers by the number of their subscriptions, engagement by the number of likes and comments and etc.
https://pro.iconosquare.com/ - this website is suitable for both novice marketers and marketing agencies. It allows you to analyze and manage your account: publish photos, respond to user comments and much more.
https://picaton.com/ is a high-quality service for collecting analytics and statistics from Russian developers. One of the interesting features of Picaton - it allows you to follow and respond to comments via Telegram. The service divides data into two categories: static and analytical. They are also paid separately. If you have less than a thousand subscribers, all the features are free, and if you have more than $6 (with statistics and analytics together). The first three days are a free test drive.
https://livedune.ru/ is a cool service for Instagram analytics. The minimum fare starts at 130 rubles. It also has a special extension for Google Chrome to recognize the ER of any account. The app is free and works for any account.
Small but perfectly formed
As we have said, microplanner - the "golden mean" for all brands. This is confirmed by research from the University of Cambridge which calls bloggers "digital friends". Indeed, native integration is not perceived by bloggers with a large audience in the same way as microinfluencers. Their audience considers such content more like advice from a loyal friend.
Also, microinfusion already is the very narrow targeting which need brands. For example, if an advertising campaign needs channels with a paying audience in the field of cooking, then we select bloggers who tell us about recipes. Yes, such influencers can be much more engaged than those who talk about business, startups, technologies, etc.
We do not prohibit you from placing ads with LOMs but remember that their audience is too diverse in their preferences, interests and tastes and the advertising message may simply not hit the target.
So, for example, to announce the promotions low prices in Simple Wine and Retrograde mercury we used microinfluencers who understand wine and food.
The overall coverage of the campaign amounted to 440 067 people, we received 103 141 hits in 13 stories and 638 likes on posts. We consider the result successful.
For major players, such as banks and mobile operators, a blogger is an outlet for a completely new audience, indifferent to traditional media and advertising formats. The young audience has a high level of loyalty to bloggers. For example, for startups and aspiring entrepreneurs, working with bloggers is a great tool for attracting traffic but only if the project itself is properly selected and prepared.
In conclusion
Yes, influencers sometimes forget to respond to messages, skip deadlines and strive to make money with minimal effort but this does not mean that you need to give up influence marketing. On the contrary, a high-quality post or video can be the key to the success of your campaign. Prepare carefully, check the influencer, formulate your expectations, goals and objectives, and set your KPIs. Even now, due to the pandemic, the effectiveness of working with influencers will only grow, because in self-isolation mode, they are read like no other. Moreover, we are confident that influence marketing as a separate direction for brand promotion will continue to develop.
We'll call you back